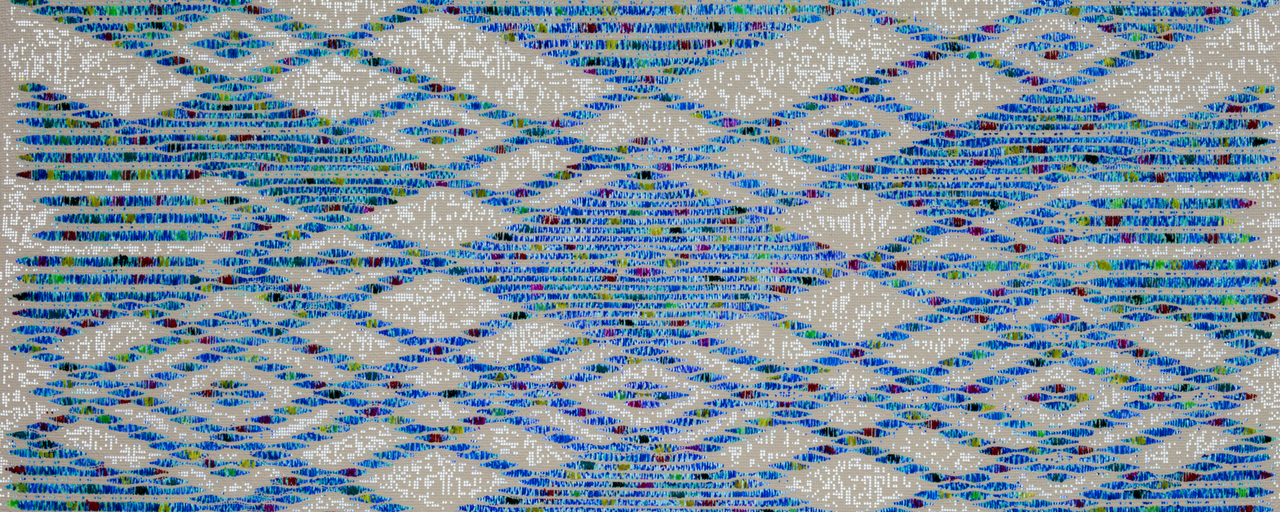 Peata Larkin explores the dynamic crossover between contemporary painting, traditional Māori art forms and digital technology.
Larkin is strongly connected to her Māori ancestry (Tūhourangi, Tūwharetoa, Ngāti Whakaue) and she references the patterns of both weaving and tukutuku in her artwork. Using contemporary materials, her paintings evoke the presence of the digital world and the imagery of science and medicine. Exhibition courtesy of the artist and Two Rooms.

Image: Detail. Seven Sisters (Matariki 2016) Acrylic gel and pigments on mesh and flexiface on LED Lightbox 1264 x 1866 x 82mm

Exhibition Opening Hours:
Monday-Friday: 12pm–10pm
Saturday & Sunday: 10am–10pm
Click here to view the Festival Playground Map.